In her latest film, Shiouwen Hong documents radiant small business owner Caliefah and the reciprocal relationships we share with our communities.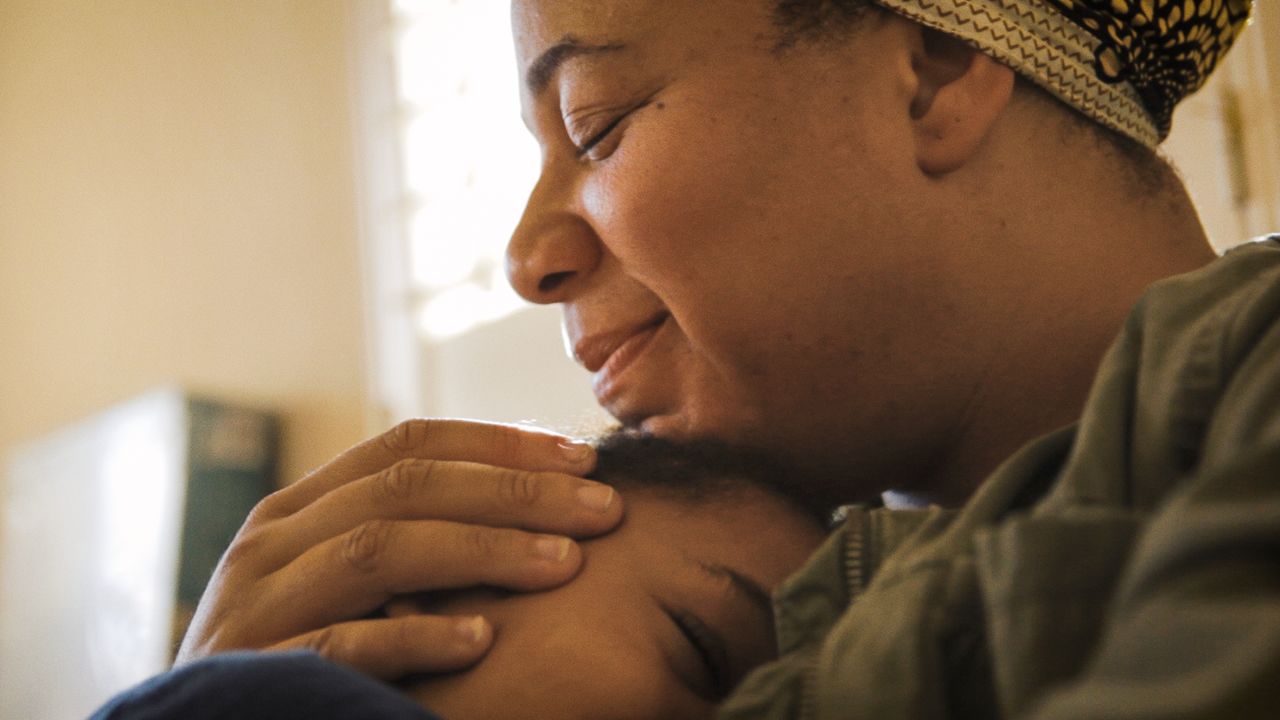 In June 2020, Shiouwen Hong went to Leimert Park to support and photograph the Black Lives Matter movement. There, she met Caliefah, a local entrepreneur with a magnetic smile. Caliefah began to share her stories of celebrating Juneteenth with her great-grandparents as a child, her passion for crafting homemade products and becoming a business owner...and from there the idea for Shiouwen's film struck.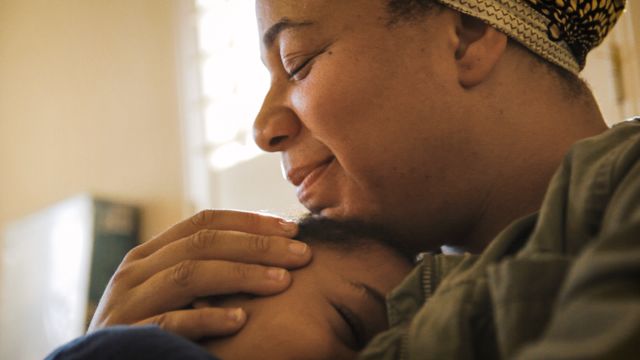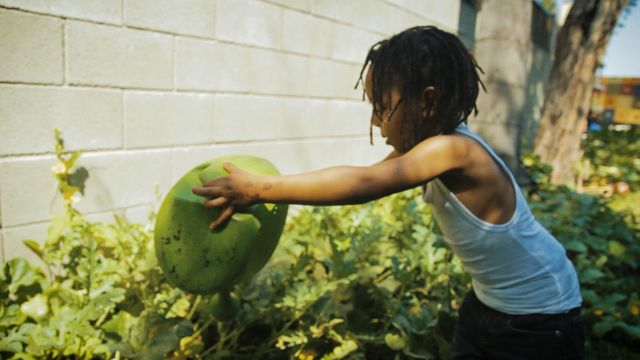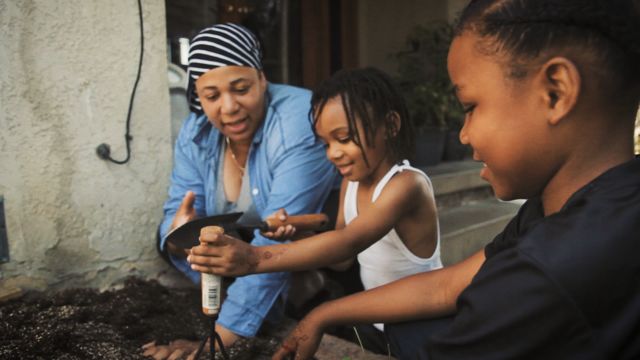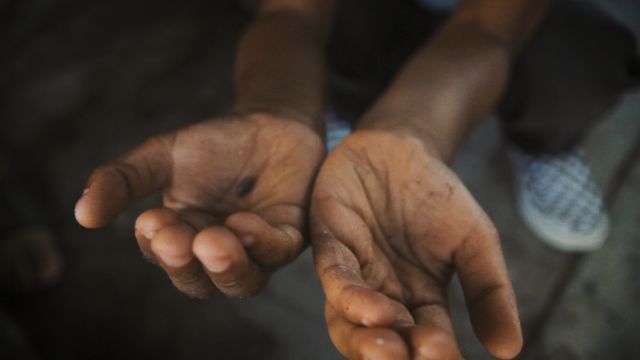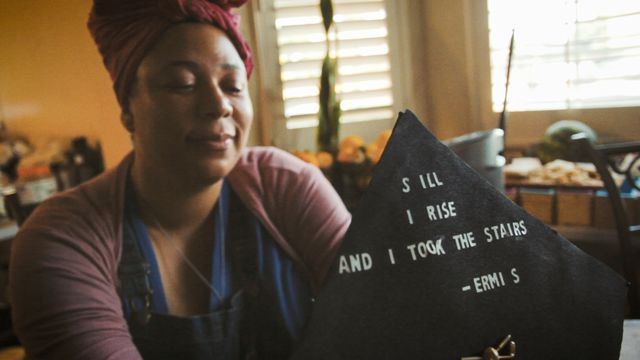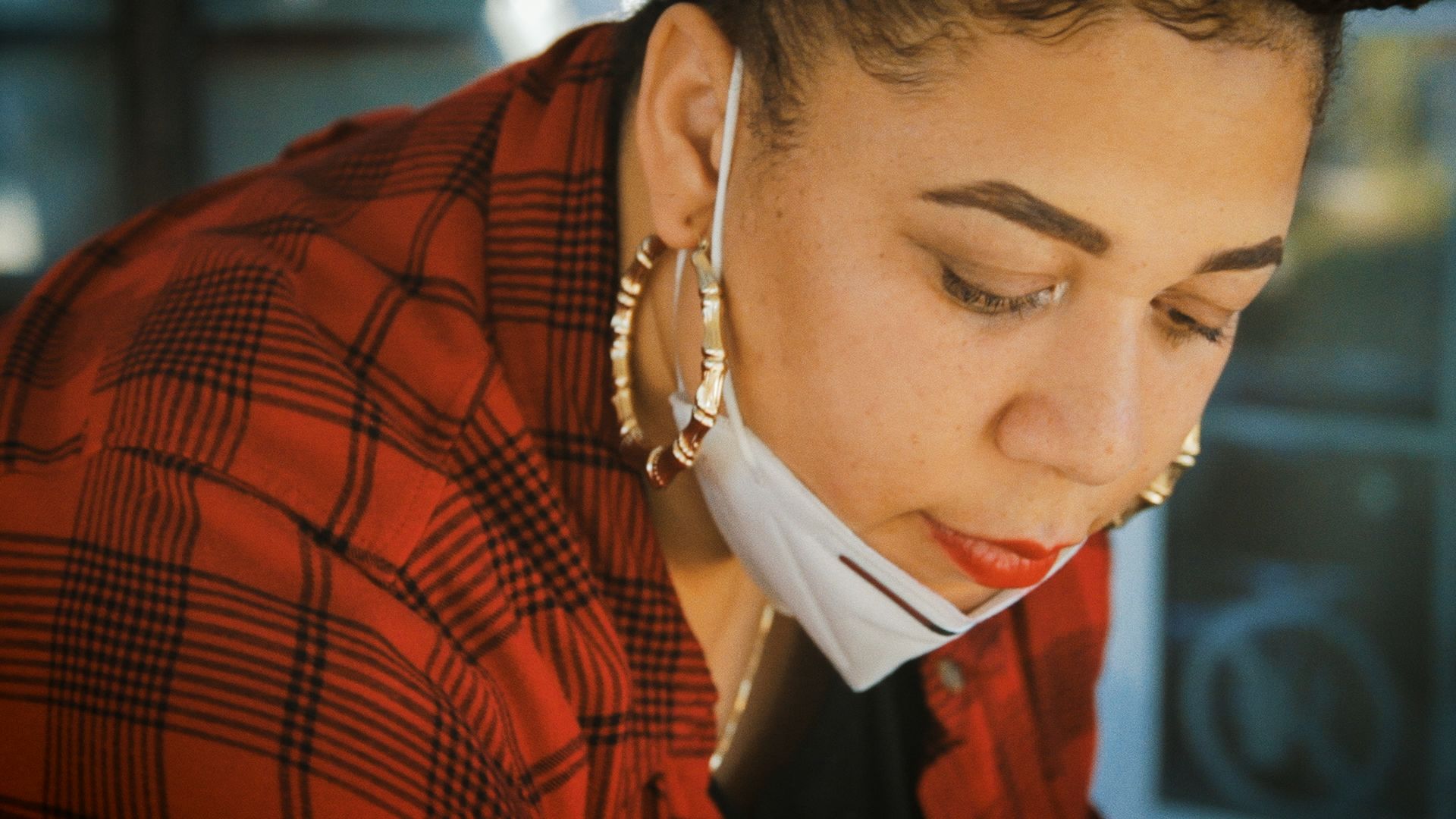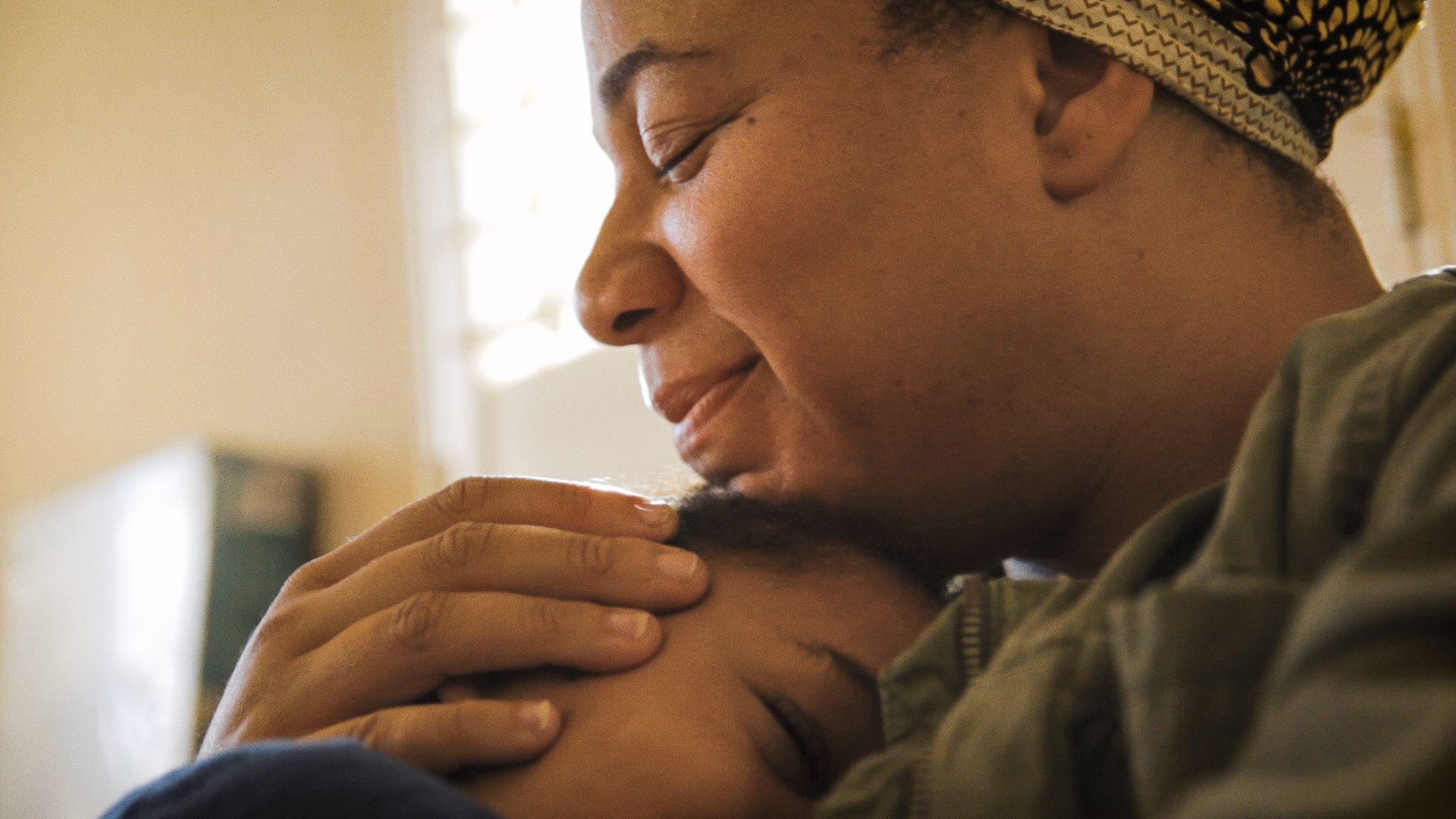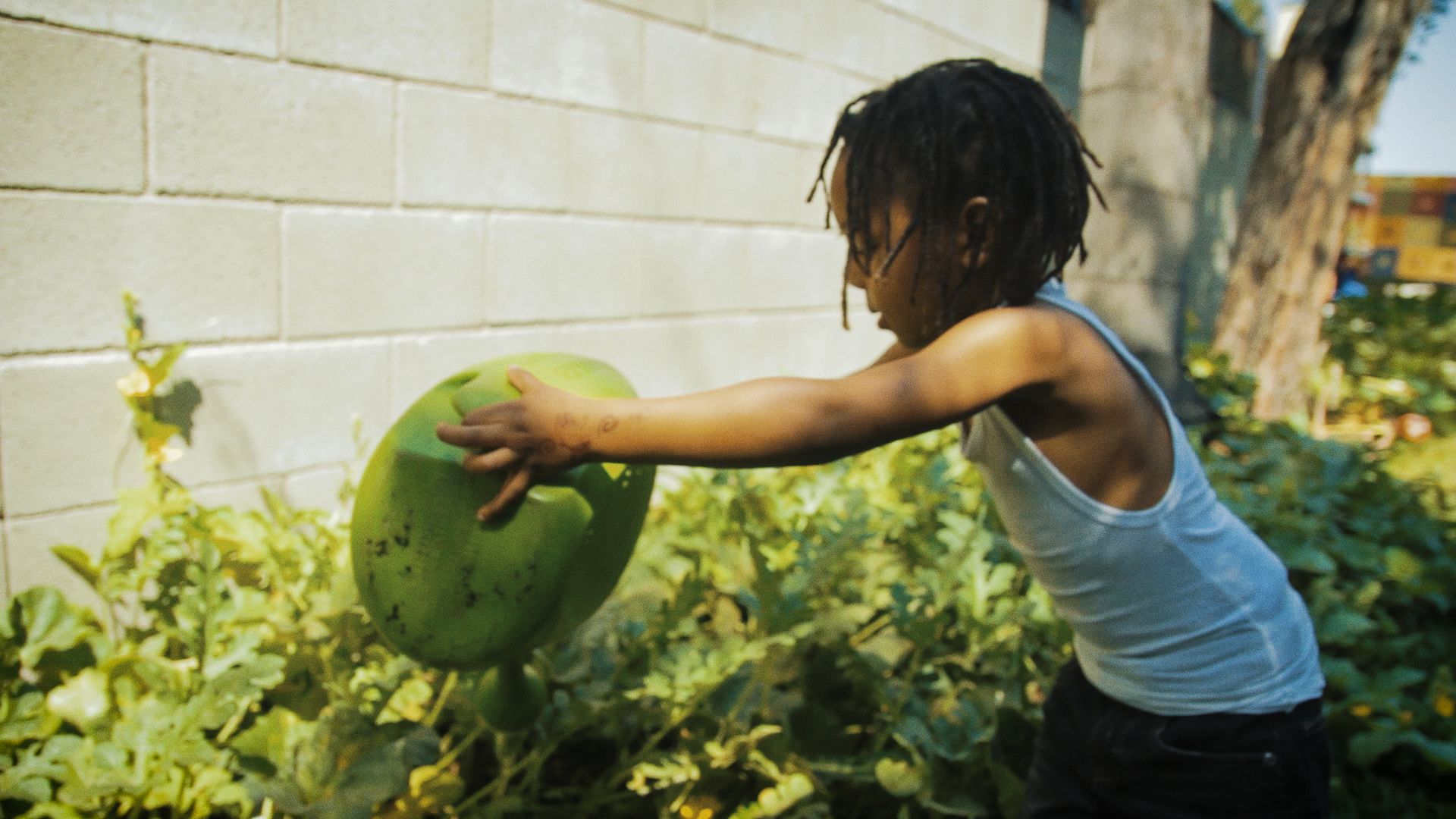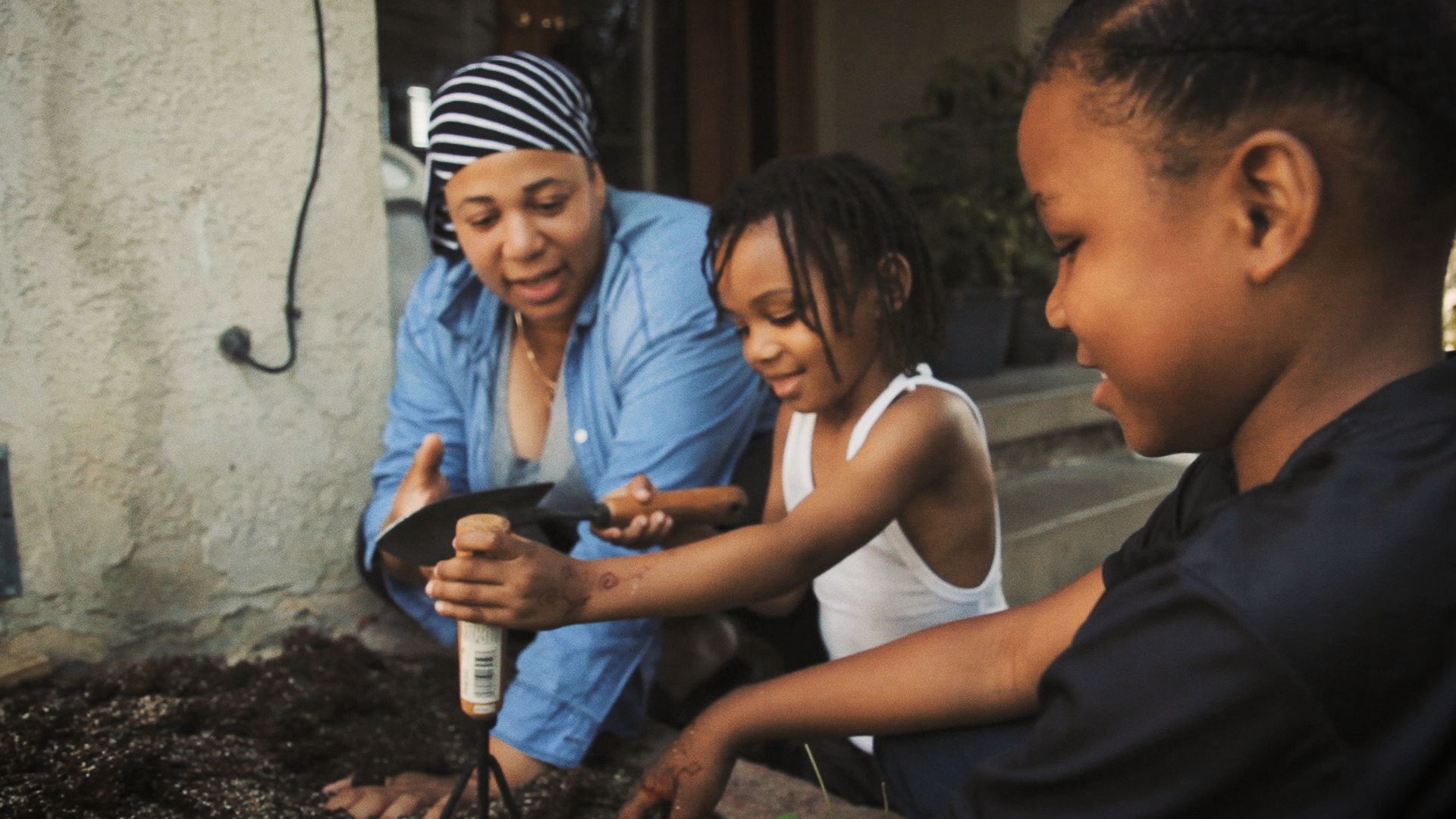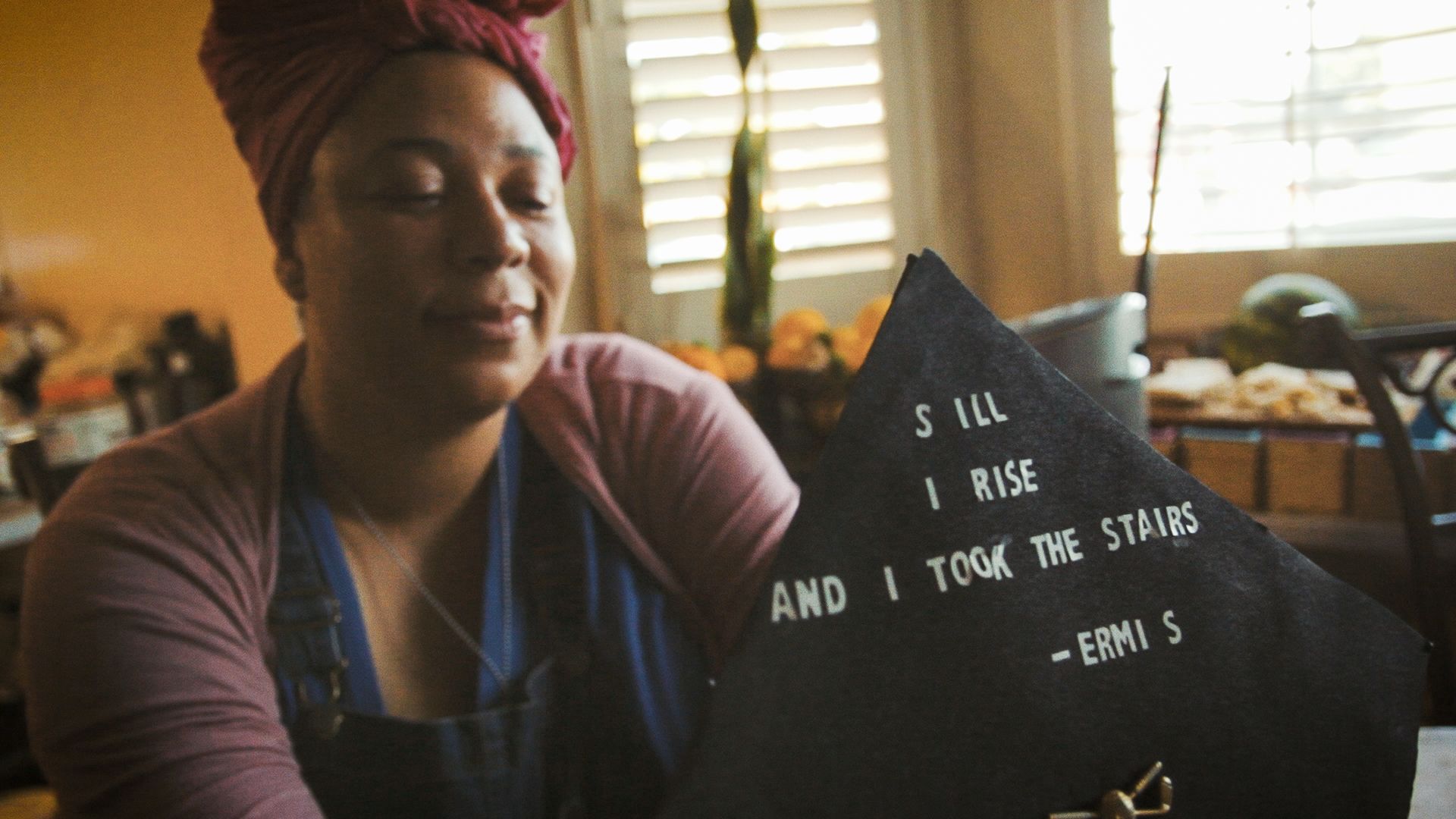 Caliefah's business began first out of necessity and was fueled by her resourcefulness. She had been crafting things since she'd been a kid, and upon discovering that personal products like soap weren't available through the food stamp program, she saw an opportunity to provide for her family. She grew a garden with vegetables and fruit to eat and ingredients for her products, and she taught her children the importance of using everything you have - a lesson that was passed on to her from her great grandparents. As her business grew, her community at Leimert Park became a pillar of support and motivation.
"The community poured so much love, support, and confidence into me. My community helped me believe in myself more. I've just got to be true to myself, whatever that looks like."
- Caliefah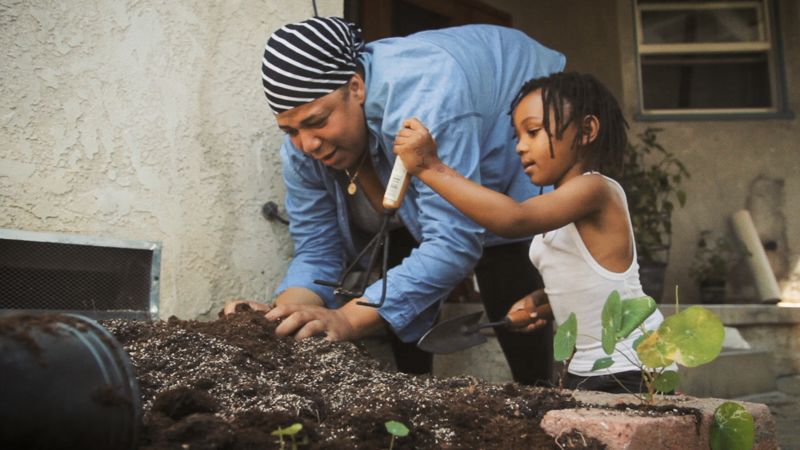 Caliefah (Clip 1) — Shiouwen Hong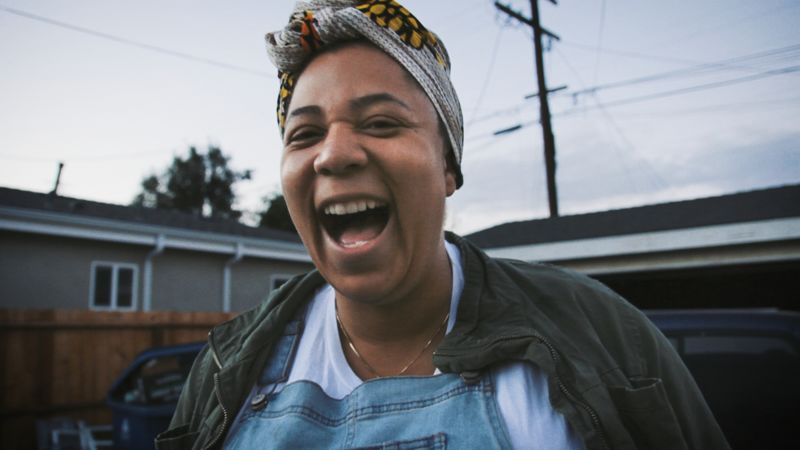 Caliefah (Clip 2) — Shiouwen Hong
Shiouwen, a filmmaker who has travelled the globe for her films, dives deep into the heart and truth of the people she documents. Her work is always honest, empathetic and engaging, thanks in large part to her natural talent for listening. When creating Caliefah, Shiouwen spent several days with Caliefah at her home watching how she works and learning about the role family plays in both her mission and success. The resulting film is both inspiring and thought-provoking, exactly what Shiouwen aims for when she picks up a camera.
"All people want to be seen, heard, and to feel that they matter. Listening with curiosity and sincerity creates genuine trust and unique access to people's stories."
- Shiouwen Hong
client

title

artists_names